The transformation in the healthcare industry has achieved improved efficiency, accuracy, and accessibility of healthcare, reducing costs, and enhancing public health management.
Enhancing the efficiency, accuracy, and accessibility of healthcare.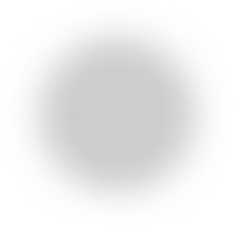 Improvement in Diagnostic Efficiency and Accuracy
Digital technologies like artificial intelligence and data analysis can assist doctors and specialists in making more precise and quicker diagnoses, which can, in turn, enhance treatment outcomes for patients. For instance, a company called Aidoc has developed artificial intelligence software to accurately detect brain hemorrhages in computed tomography scans, enabling earlier diagnosis and treatment.
Greater Accessibility and Convenience for Patients
Telemedicine and internet-connected wearable devices enable patients to receive healthcare and monitor their health from the comfort of their homes. For instance, the American company Teladoc offers online healthcare services and teleconsultations with doctors and specialists for patients, allowing them to receive medical care from anywhere with internet access.
The annual growth rate of the global mobile health technology market.
33.5%
The annual growth rate of the artificial intelligence in healthcare market.
33.5%
Reduction in medical errors using electronic health records.
80%
The annual growth rate of the global telemedicine market.
15.9%
Cost Reduction
The implementation of digital technologies can significantly reduce costs in the healthcare industry. For example, electronic medical records can lower administrative and paper record storage costs. Additionally, patients can avoid additional costs such as transportation and hospitalization
Greater Efficiency in Public Health Management
Digital technologies can assist health authorities in collecting, analyzing, and sharing critical information more efficiently, enabling them to detect disease outbreaks and respond more effectively. For example, during the COVID-19 pandemic, artificial intelligence was used to analyze data and predict the spread of the disease.