The new digital era has changed the way hotels and transportation companies interact with customers, enabling a more personalized and efficient experience. Furthermore, it has improved the operational efficiency of these companies, allowing them to reduce costs and increase profitability. The adoption of digital technologies has been key in enabling these changes, and it is expected to continue transforming these industries in the future.
We create new business models, fostering innovation.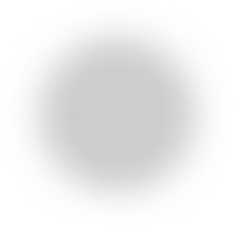 Innovation and Excellence in the Industry
In the hotel industry, innovation and excellence are crucial elements to stand out in a highly competitive market. Our extensive experience in this sector allows us to develop innovative and customized solutions that align with the specific needs and goals of each client. From building a strong online presence to implementing attractive processes and products, we focus on understanding the details that create a unique guest experience and create a technological and communication environment that allows us to achieve our set goals together.
Keeping Up with Trends and Technologies
We are committed to staying updated on the latest trends and technologies in the hotel industry, including hotel management solutions, online reservation systems, and automation tools. We use these resources and insights to optimize our clients' operations and enhance the customer experience from the moment of booking to check-out. Our continuous pursuit of improvement enables us to stay at the forefront and deliver quality and efficiency to our hotel clients.
Digital Technologies in the Transportation Industry
The adoption of digital technologies in the transportation industry has led to increased operational efficiency. According to an Accenture report, transportation companies that use digital technologies, such as data analytics, can reduce vehicle maintenance costs by up to 10%.
Global travelers using mobile devices to book their trips.
42%
Reduction in vehicle maintenance costs by using data analytics.
10%
Consumers worldwide are willing to share their personal data if it results in a more personalized transportation experience.
60%
Focus on the Uniqueness of Each Hotel
We recognize that each hotel is unique and has its own identity. For this reason, we focus on highlighting the distinctive features of each property and creating a marketing strategy that reflects its personality and attracts its target audience. We understand the importance of differentiation in a saturated market and strive to showcase the particularities and virtues of each hotel to achieve success in the competitive hotel industry.