Do you know what the latest e-commerce trends are? This year, 2022, brings with it some radical changes in the world of online commerce. While it's true that e-commerce has been steadily growing year after year, the recent strides it has taken within the market have been significant.
In recent years, the pandemic affected human behavior in many ways, including commercial activities. The problem was the forced and unexpected closures that many stores worldwide experienced, which compelled them to focus on e-commerce.
It's true that even though the pandemic is coming to an end, the dynamics of buying and selling are still evolving. What we mean is that existing trends are not going to reverse; on the contrary, they will continue to innovate.
Due to the constant evolution of these trends, it's essential for business owners to stay up-to-date with them. Business prosperity today goes hand in hand with the capabilities of online sales. With that said, let's discuss the current state of e-commerce a bit more.

E-commerce Landscape
As we discuss e-commerce trends, it's essential to consider that these new projections often bring about significant changes, disrupting what's been customary or normalized. Of course, we're referring to the realm of online shopping, an area all businesses must adapt to.
Successful adaptation or the incorporation of new trends into your online store can represent not only a radical but also a positive change for your business. This is why companies are often hired to provide guidance and support during these transitions.
Entering the world of virtual business is crucial because, over time, this realm continues to grow in size and importance. If you're considering diving into it, you must be prepared and aware of the most significant trends this year, starting with:
When you stroll through a shopping mall, it's nearly inevitable that at some point, you'll stop to admire a shop window and what it's showcasing. This happens to everyone; something catches our eye, be it a pair of shoes or a displayed shirt.
Do you know what these products in the storefront have in common? They are presented in a visually compelling manner that captures your attention perfectly. The same principle applies to online sales, so you must always consider the external perspective.
With that said, you should ask yourself the following: Does my product look good enough for someone to buy it at first sight? You'll work based on this premise. In other words, your potential customers should be able to fall in love with your product at first glance, so you'll need to work on photography, videos, and more.
Flexible Payments and Deliveries
Payment is a crucial aspect when discussing e-commerce trends because money matters to many. It's an area that requires finesse, accompanied by a series of strategies to boost sales further.
How can you start working on this? By offering your customers payment flexibility, being a bit more adaptable. Customers who can get what they want without the pressure or need for an immediate payment tend to buy more.
Equally important is the delivery method, which should complement the flexibility of various payment options. Buying processes have become much faster than before, just enter an online store, place an order, and wait for it to arrive.
Therefore, you must pay close attention to this aspect to make your product more appealing to potential customers.
Taking a closer look at marketplaces, we could say that they are somewhat like shopping centers, right? But with certain advantages. For instance, in these marketplaces, you don't need to leave your bed to make a purchase, which is quite appealing to customers.
A live example of the efficiency of these virtual spaces is Facebook Marketplace, although investing in these platforms may be necessary. Investing can help your store appear in the network's catalog, which can benefit you more than you might think.
The marketplace you join will depend on the product or service you're selling because some sites only deal with specific products. Speaking of getting connected to a marketplace, have you heard of Shopify? It can assist you in this connection process.
Product personalization is another e-commerce trend that many are enjoying because personalized products are favorites among entrepreneurs. While this trend has been in the market for some time, it's gaining more prominence today.
An example of this trend is when Coca Cola started selling bottles with different names on their labels. Now, many merchants have embraced this trend because it allows them to capture the essence of the buyer.
This tactic is excellent for differentiating your product from others and attracting more potential customers. The trick is to provide customers with a touch of exclusivity through product personalization.
The pandemic wreaked havoc on the global economy, as most currencies experienced devaluations. However, cryptocurrencies were less affected and even thrived in this economic turmoil.
Cryptocurrencies have come a long way before being accepted in multiple markets. Nowadays, thousands of online and physical stores, as well as companies, accept cryptocurrencies as a form of payment.
Blockchain technology continues to improve, offering more security within the network and stability. Therefore, it's essential for businesses to start adopting these payment methods and invest more time in studying this space.
Biometric Online Shopping
Currently, about 25% of all online purchases involve biometric recognition. Whether it's through voice recognition, iris scanning, facial recognition, or even fingerprint authentication, you can make an online purchase.
Gradually, this is becoming one of the fastest-growing e-commerce trends for the remainder of the year. It's not as complicated as you might think, as virtual assistants like Alexa or Siri can facilitate shopping without the need for a keyboard.
Environmental Responsibility
Concerns about environmental pollution have grown over time, as natural resources become increasingly endangered in the modern era. This trend is expected to remain relevant, not only this year but also in the coming decades.
According to various studies, new generations of consumers tend to demand eco-friendly products that are environmentally conscious. In other words, companies must ensure that their products are increasingly eco-friendly and recyclable to meet this demand.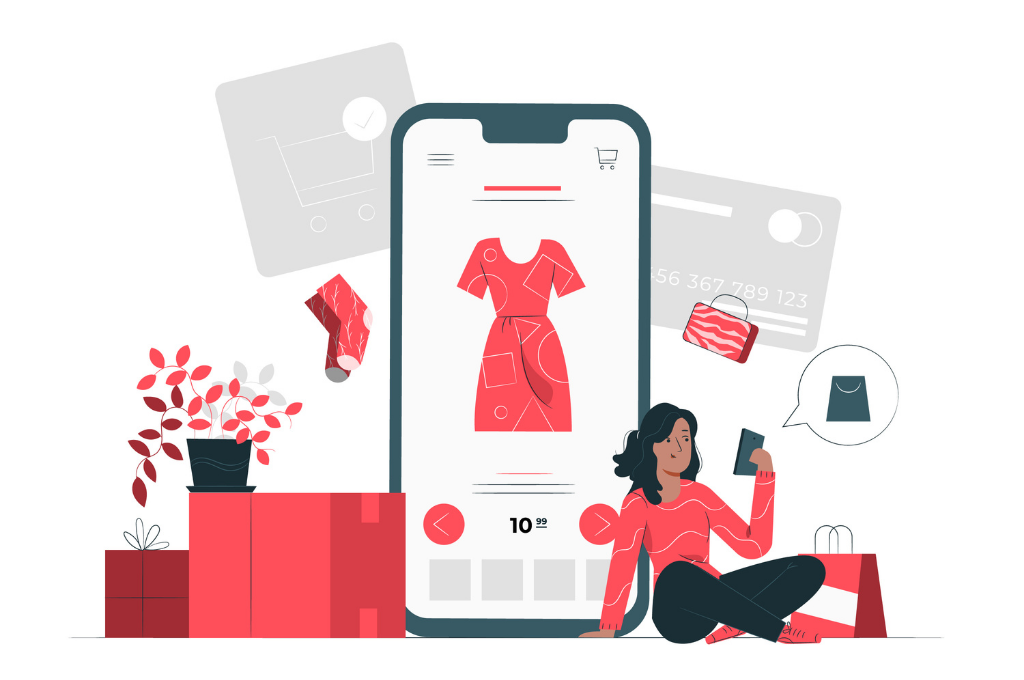 Conclusions
There is no doubt that e-commerce currently represnts a significant advantge for businesses due to the boost ir provides to sales. Furhtermore, customer are already accustomed to online shopping, and it´s unlikely that there will be a step backward.
As all of this continues and keeps evolving, it´s crucial to stay informed about the latest e-commerse trends. Thanks to these trends, traditional sales have gradually taken a back seat as long as the online purchasing alternative is available.
Th trends we´ve discussed are some of the most talked about this year, but there may be many more. that´s why it´s essential always to stay up-to-date, whether you´re an entrpreneur or a future bussines owner.