In this article, we will discuss Woocommerce vs. Shopify vs. Custom Code, a comparison that examines and analyzes the performance of the leading global e-commerce tools. Organizations are increasingly entering the world of e-commerce, leaving traditional face-to-face commerce largely in the past, and embracing information technologies to stay at the forefront of connectivity, customer care, and support. Just a few years ago, entrepreneurs, retailers, and distributors faced the tedious task of developing technological infrastructure due to the limited advancement of tools, applications, and programming packages. Managing the flow of information, data, and requests generated by business activities was a significant challenge.

Performance of Woocommerce vs. Shopify vs. Custom Code
The growth in programming, the development of computer ecosystems, and integration with the population have given rise to solutions that comprehensively address e-commerce, ultimately enhancing the reach, performance, and scalability of local economies while bringing visibility to small and medium-sized industries. An indispensable factor to compare is the utility of the platforms and their interaction with the economy. The main idea is to develop an online store, and in this regard, we must understand the momentum each tool brings.

Woocommerce
Who would have thought that with its market debut in 2011, this plugin would manage to reach 380,000 websites in just three years and have an impact on a total of 17.7% of all websites using WordPress? Among the most noteworthy aspects of Woocommerce's performance to date, we can mention:
Between 30% – 35% of websites on the internet use Woocommerce, this powerful plugin combines features of a free open-source platform with affordable paid options.
It is estimated to process a total of $11.8 trillion in transactions per year.
It's available in over 65 languages.
It has a presence in 140 regions around the world.
It has 80 groups for ecosystem development, assessment, and perspectives.
It seamlessly integrates with over 3,000 plugins across recognized platforms such as Codecanyon, WordPress.org, and Woocommerce marketplace.
It boasts a total of 390 specialized developers in plugin code.
The numbers and growth are impressive. Every day, the number of users using this plugin as support for their sales increases. Undoubtedly, it's an attractive option to consider for our business activities.

Shopify
Although it was initially developed with the intention of providing a payment method for a snowboarding store, Shopify began to evolve, and since 2004, it has been offering integrated services for the management of online stores, covering aspects such as marketing, payments, and shipping.
Today, it holds the third position among the best platforms for developing e-commerce stores, and some of its strengths include:
Handling an average transaction volume of $3.2 billion annually.
Approximately 1.75 million merchants use this platform to create their online stores.
Offering around 7,000 applications.
Being a preferred platform for grocery shopping with a total of 457 million shoppers.
Holding a significant market share in the United States, accounting for 32% of the market as a support provider for online stores.
Offering a highly attractive affiliate program that rewards new paying users with $58.
Shopify delivers excellent performance, especially in the United States, where it is the preferred platform for both consumers and online merchants.
Custom Code
When discussing custom code solutions for e-commerce stores, we will focus on Magento, which is now known as Adobe Commerce. This is because it is an open-source technology that allows for core modifications. Here are some figures regarding its market impact:
It supports 0.8% of e-commerce stores.
It ranks third as an e-commerce system.
It is free to use.
It offers multi-platform support.
Many of its modules are free.
It has integration for SEO and marketing.
It supports multiple currencies.
Judging a book by its cover is a mistake. In this regard, even though Magento may not display statistics comparable to other competitors, it has strong points that should be valued and taken into consideration.
Analysis of Woocommerce vs. Shopify vs. Custom Code
In the following, we will examine the e-commerce ecosystem developed by Woocommerce, Shopify, and custom code platforms. Remember that these platforms have the largest user bases worldwide in the e-commerce sector and have been experiencing rapid growth. This analysis will be based on future perspectives.
Woocommerce
It is essential to approach the analysis with the sobriety, impartiality, and objectivity required to achieve the best result. The trend of Woocommerce usage will be marked by:
The use of Woocommerce's REST API is helping developers gather e-commerce data, which is being utilized in application development. As an increase in mobile users is estimated, it is also expected that the plugin will experience growth.
While Woocommerce itself is free, its add-ons are paid, which contributes to support, growth, and quality in the development of these tools. This instills confidence in new entrepreneurs to avoid disruptions due to unexpected closures.
The update to Woocommerce 4.0 introduced a powerful data analysis engine developed in Java. This has helped users maximize their data and achieve the highest possible number of conversions.
In conclusion, it is expected that this platform will continue to grow in the current year, primarily driven by the adoption of substantial improvements, the implementation of measures that expand its reach, such as multi-language support, and its user-friendliness for new users.
Shopify
Although it is one of the highest-rated platforms according to statistics, it is essential to understand that we could enter into bias due to the regional influence of its users. In this regard, it is important to mention the following for this platform:
While it received a strong boost in online shopping adoption due to COVID-19, some analyses point to even more significant growth due to increased employment resulting from the beginning of a post-pandemic era. However, this largely depends on government policies implemented.
Some resistance has been observed in certain regions due to its limitations in terms of options and add-ons, as many of them come with a cost.
Its cloud hosting is convenient for creating online stores, but it has been shown that users who needed to migrate from the platform faced limitations.
It offers a wide range of solutions due to the multitude of projects it has or is working on.
There is a strong push by the company to expand into new projects; however, the restrictions on payment options have generated resistance in some markets that do not see their needs met by other alternatives.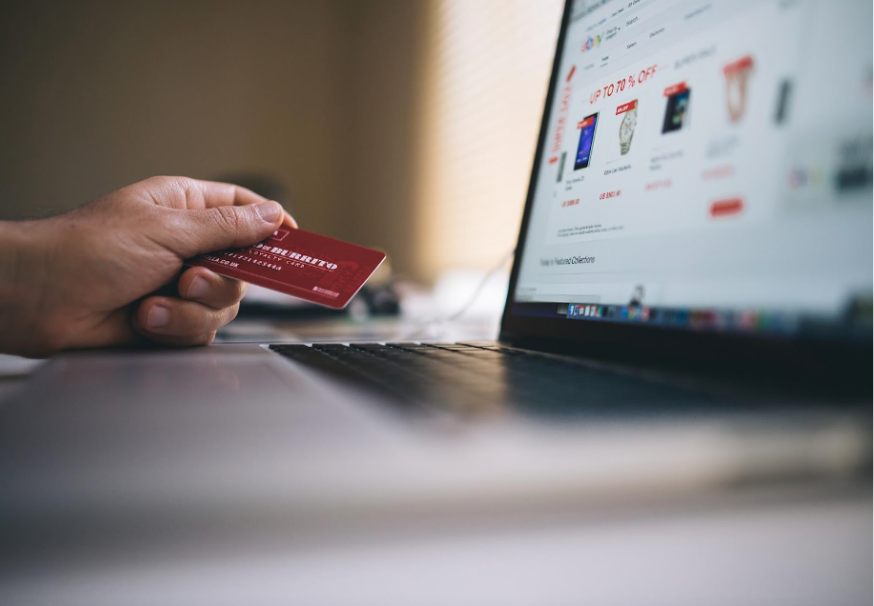 Custom Code
We cannot overlook the option of creating e-commerce stores from scratch through programming. Advances in open-source resources and frameworks have made it more accessible, dynamic, and fluid for users to build an e-commerce store.
To expand our options, it's necessary to present this alternative, which can be beneficial for those willing to work with such a powerful resource. Below is an analysis of the open-source resource Magento:
It is open-source and free, with ease of modifying its core. This alternative offers great viability when you have access to human resources with the skills and capabilities to develop the code.

It offers a paid alternative that provides a plethora of possibilities, tools, and options that are highly useful for merchants.

Having the support of a constantly evolving community allows for the growth of projects that help improve the platform.

It provides independence to organizations that want to develop their platforms with this resource.

Although it's a product of open-source, it is adapted and developed for smartphones.
The benefits of an open-source resource like this must be balanced with the capacity available for programming development. In this sense, this option would apply when the needs and capabilities of the company permit it.
For professionals with online business projects, deciding which tool to choose to connect with the audience is not easy. Each tool has its advantages and disadvantages, and these should be carefully evaluated, as making the wrong decision can lead to unexpected costs.
Today, there is a wide range of platforms that provide e-commerce support services, and these platforms vary greatly in terms of economic models and payment packages. In addition to this, we have open-source resources as viable alternatives.
It is advisable, when trying to define an e-commerce option, to first determine the needs, scope, and strategy of the project you want to develop. It is also very helpful to thoroughly review this comparison of Woocommerce vs. Shopify vs. Custom Code, which will allow you to determine the most suitable option.